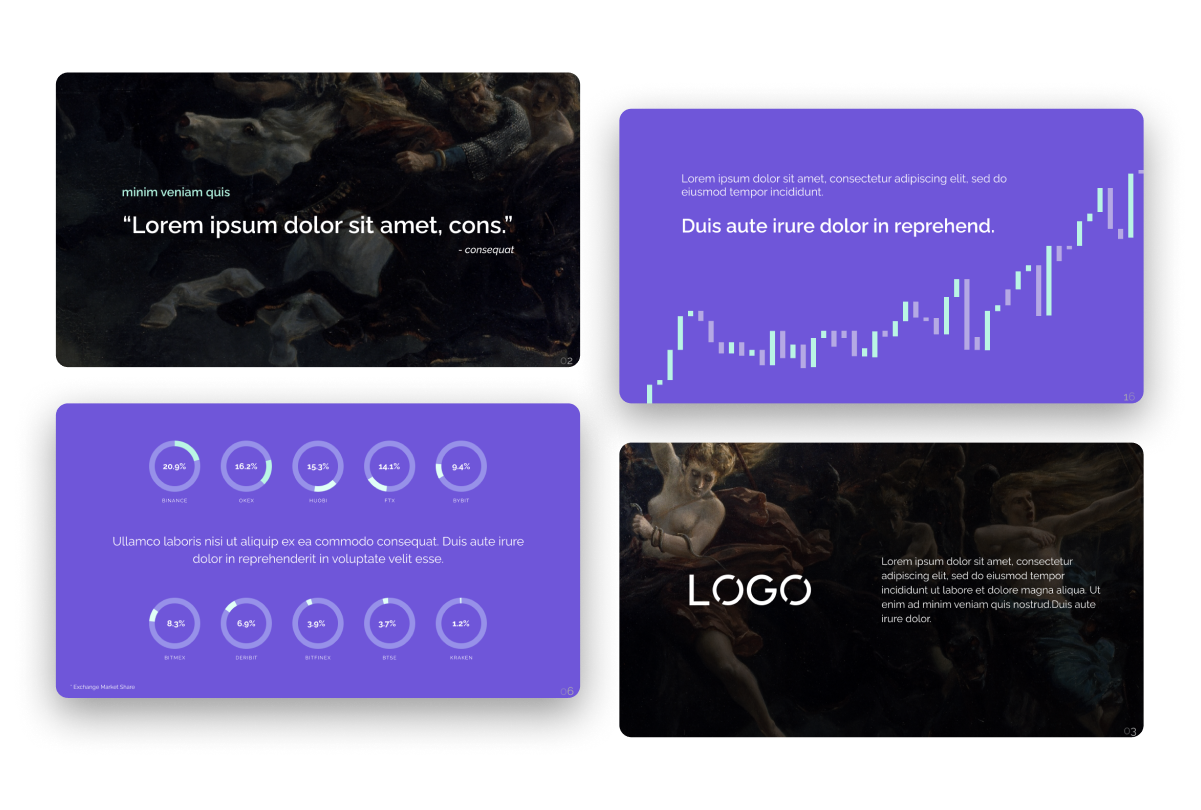 Task
Graphic Design/Illustration
Vibrant, fresh, minimal look for a pitch deck
For the client, a cryptocurrency trading firm, my task was to create logo and brand guideline for the company and the product as well as designing presentation slides that look fresh and unconventional, yet informative and easy to understand.
For the overall theme, I decided to use the classical painting that depicts a scenary in the Norse mythology, where the company's name came from. For the color palette, I picked vibrant mint and purple colors that fits well for highly technical, data driven and forward thinking company like the client. With a dark overlay on the painting, colors matched very well to create a dramatic yet minimal look.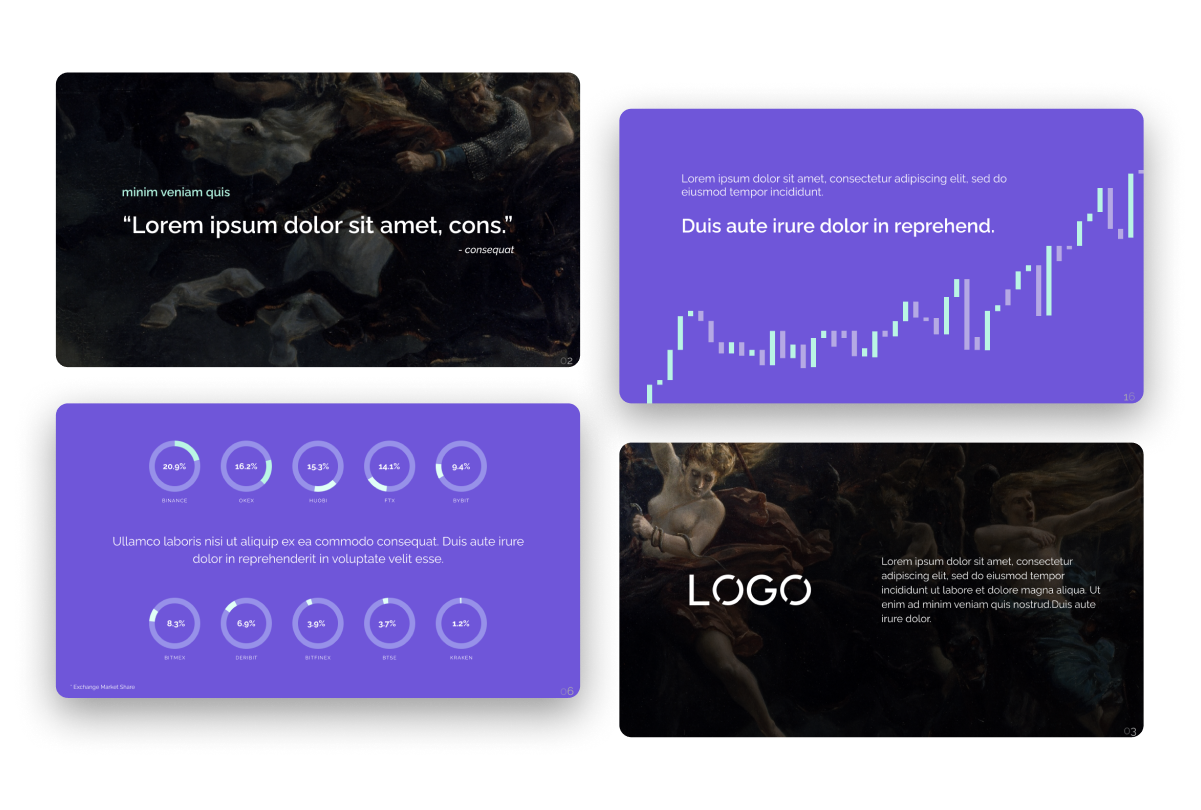 I drew customized illustrations on team members portrait to give overall consistency in the slide design.

I zoomed in on different parts of the painting to create different scenes that are consistent in style. Accent colors were used to highlight different graphs and charts.